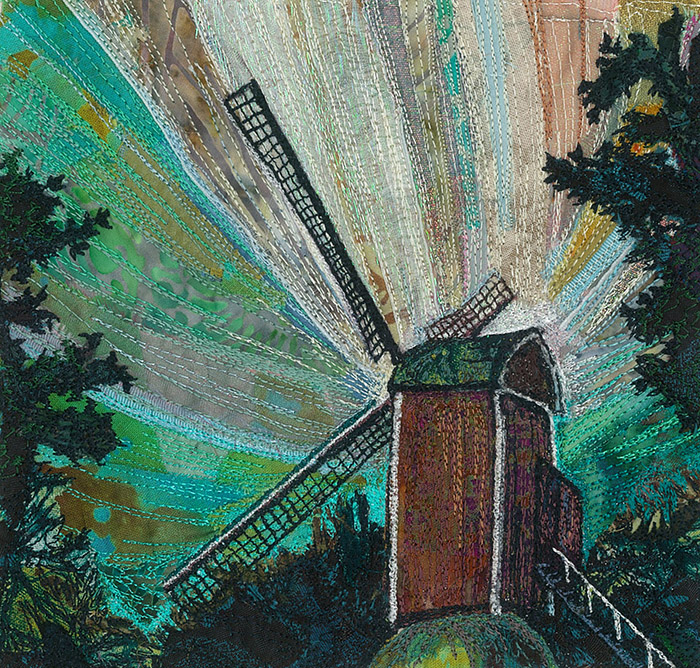 Whispers in the Wind
approximate dimensions: 16cm x 15.5cm status: Privately owned.
The windmills that skirt the edge of Bruges have long held a fascination with me. In looking for inspiration I came across a photograph which I'd taken many years ago and memories of my time in Bruges came flooding back. I just had to create an embroidery based on it.