At this time of year I am always looking ahead to what I have booked in the diary and this year is already shaping up to be an exciting one. I already have a very successful Longwick Artshow behind me and I'm starting new work this week for Bucks Artweeks coming up on the horizon. June will be here before we know it and there is a lot to do before then.
Both Longwick and Artweeks are annual commitments in my diary but it's always nice to have something completely new lined up. So I am delighted that The Courtyard Art Studio at Claydon Estate in Buckinghamshire have invited me to share an exhibition with fellow textile artist Barbara Shaw at the end of August. We are already in the planning stages and have decided to call the exhibition "Art in Stitch: Two approaches to Art Textiles"
Barbara creates her pieces by hand stitching small scraps of fabric together in layers to produce unique collages. Her subjects are often based on her impressions of the natural worlds well as local scenes and buildings. As you will see from the image below she has a unique style which is very different to mine yet essentially we are both using very similar materials. The stitch in Barbara's work is mostly functional and sometimes not even seen, allowing the fabric scraps to be the real stars of the show.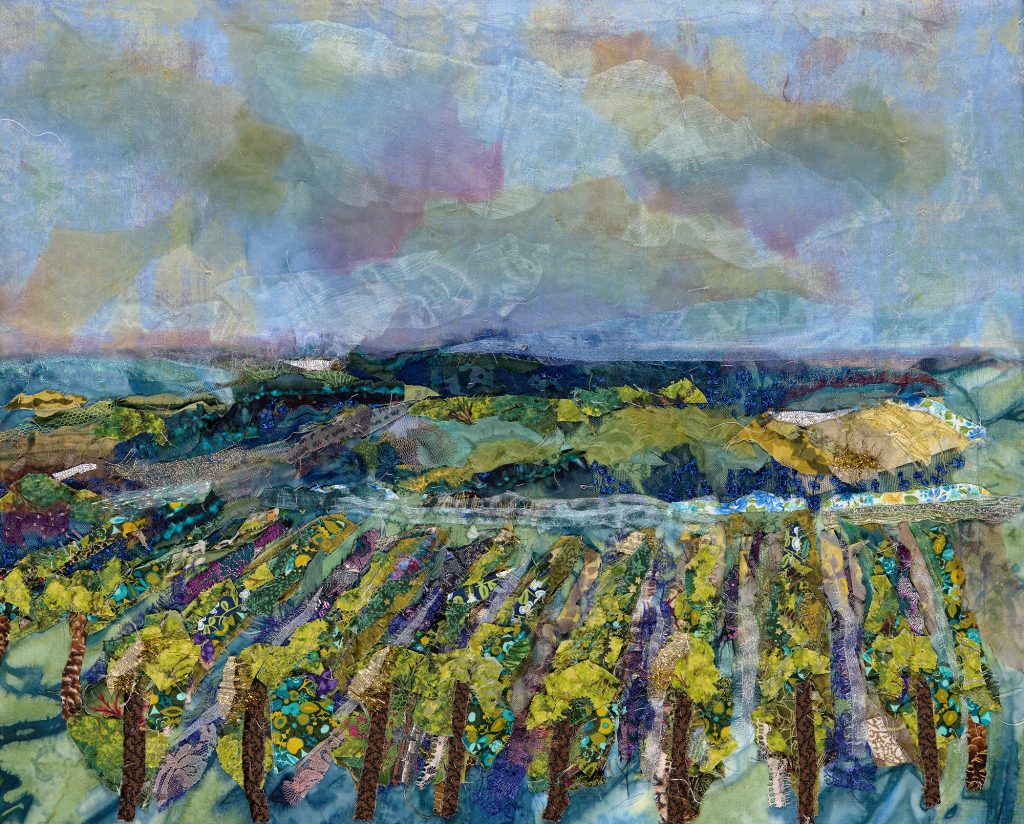 We are both excited about bringing this exhibition to Claydon Estate which is the most beautiful setting, with fantastic independent shops and a gallery in the courtyard. There are beautiful gardens to explore and the National Trust property Claydon House adjacent, as well as The Pheonix tea rooms which offer a convenient pit stop for tea and cake or a light meal. There is plenty of parking and the site is wheelchair friendly.
If you love textile Art or if the medium is new to you but you are curious to know more, then put the date in your diary. Barbara and I will be in situ demonstrating our techniques and we will be happy to chat to visitors and answer any questions about our work.